Disclosure: This post may contain affiliate links. This means that at no cost to you, we may earn a small commission for qualifying purchases.
No one can deny the fact that most 70-year-olds have seen it all – or almost.
And if they have acquired everything, from properties to the small basics and essentials of life, the idea of what to buy a 70 year old man who has everything could be elusive.
But there's a chance there's something he has always missed out on!
Gift Ideas for a 70-year-old Man Who Has Everything in 2021: 34 Best Reviews!
Below is a list of 34 best gift ideas for 70-year-old men in 2021. Check each out!
70th Birthday Poster with ArtsyEinstein Collage Maker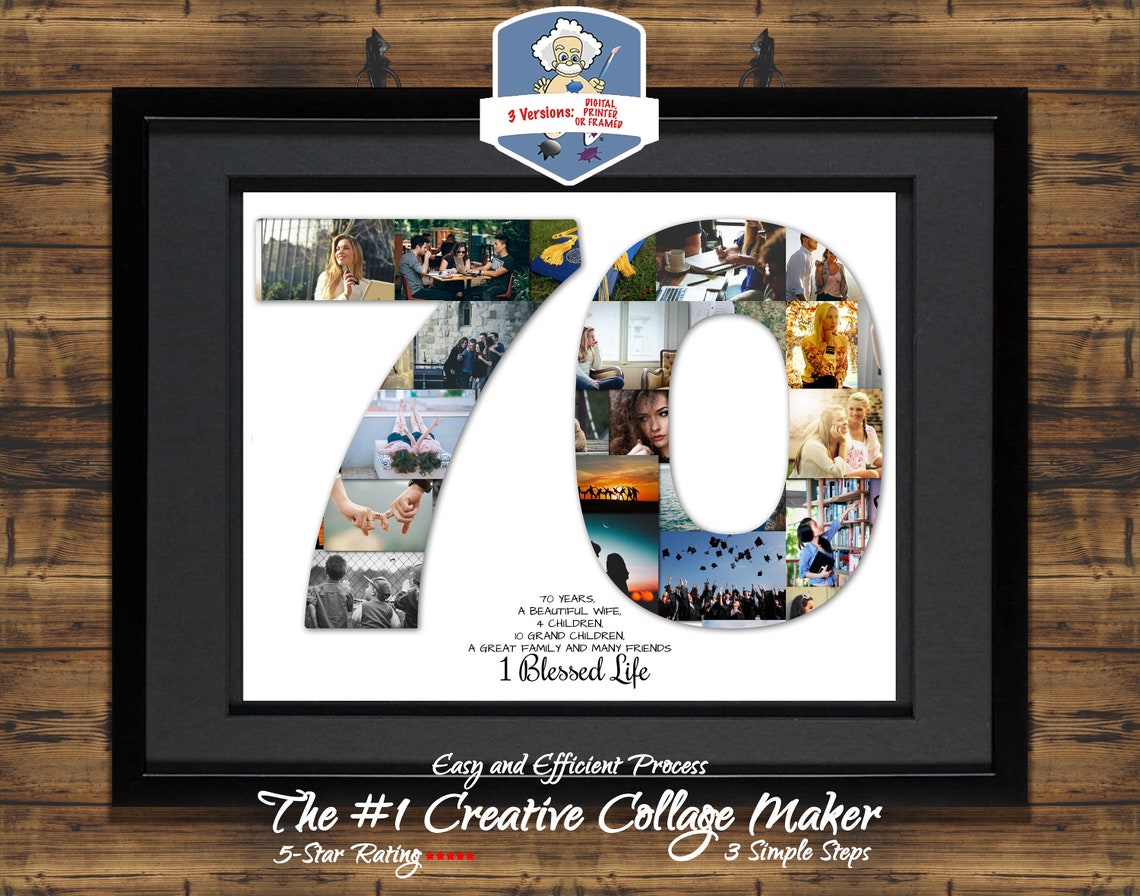 Over the last seven decades of his life, he has seen and received toys, romantic gifts, practical men's items, and others. But it's not every year a man receives a 70th birthday poster! If this looks like a great idea, the photo collage poster from ArtsyEinstein should be high on your list. You can print up the image(s) of the celebrant or other special people or events which have made their last seven decades a memorable one with this college maker. And all options are available from $50 to $110.
Tennessee Whiskey Personalized Decanter Set With Buckman Glasses
If he turns out to be a whiskey lover, then you should offer him a whiskey decanter set. And what better way to offer them than in personalized gifts? The decanter set is ideal for the homes of every whiskey lover. There are four personalizable lines where you can order for suitable messages to be inscribed on. The pack includes four glass sets, a decanter, and a walnut box.
EAshuhe Massager for Feet, Legs, Necks and Shoulders and Body Muscle
Septuagenarians are, indeed, one of the age groups who need masseurs the most. But you don't have to make him visit the masseur every night to have this. Neither do you have to buy an expensive massage recliner to offer him this luxury. This EAshuhe massager is small, affordable, easy to use, and effective. Ideal as a pillow massage, it offers heat function and can be used in the office, car, and at home.
Bullet Chess Set
A board game could also be a suitable gift for 70-year-olds. They always need something to pass away their post-retirement time, have a nice time with great, grand, immediate children, and other close relatives or friends in the evening under the patio. They've seen a lot of chess sets all their life. However, this chess set made of spent .224 bullet shells could be ingenious.
Oculus Quest 2 — Advanced 64 GB All-In-One Virtual Reality Headset
Was he able to leave conservatism and managed to ditch love for the traditional and roll with the new digital life? Virtual reality hardware like the Oculus Guest 2 could be an option. This next-level device has a high-resolution display and a high blazing processor. It's an all-in-one gaming device for immersive entertainment like no 70 years old has ever seen.
Men's Classic Leather Jean Belt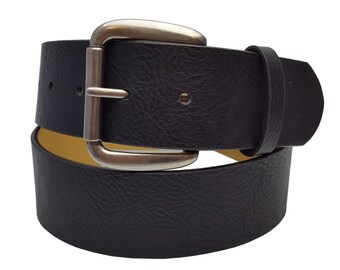 If you're going to offer him basic clothes which he has used for tens of thousands of hours all his life, then offer him something special. Like a model made of genuine materials from one of the topmost brands in the business. The Timberland Jean Belt is made of 100% original leather with a single loop buckle finished in an antique look.
Braun Series 7 790cc Electric Razor for Men
You can't list seven essential items for men without including razors. Men within this age group have all learned to use different shaving tools but today, they have the best shaving technology to make use of. Braun is a Rolls-Royce of electric razor brands. And the 790cc of its 7th series is one of its best models ever. Equipped with the Sonic technology and the clean and charge station, grandpa will find this useful.
Selected Hanky 100% Cotton Men's Handkerchief 6 Piece Gift Set
A set of soft handkerchiefs could also be a good gift for the elderly. This hankie set includes six pieces and is made of 100% cotton material. All packed in one, each hankie comes fashion-patterned. There are three sets with different colors, 2 apiece. These handkerchiefs are machine washable and can be easily washed in warm water.
RockDove Men's Original Two-Tone Memory Foam Slipper
If you feel he will appreciate a pair of slippers, think of something he probably has not gotten before. This original set of two-tone slippers made of memory foam is ideal for the elderly. The top and surrounding materials are made of 95% cotton and 5% spandex. The sole is however made of high-quality rubber.
Larsen Whiskey Decanter Globe and Glassware Set
There seems to be nothing which could separate the smell of whiskey from the gatherings of sitting spaces of elders! This is why you should not skip the idea of offering a bottle of whiskey but accessories for filling and sipping it. And if you have to offer anything, choose customizable options like this set of glassware set and decanter globe.
1950 Hilarious 70 Years Old T-Shirt
Funny 70th Birthday Gift is a brand with several types of models on offer for new septuagenarians. This T-shirt has a well-arranged but creative set of words that will bring a smile to your grandpa. Mainly made of cotton and polyester, it can be washed in cold water in the machine and dried in low heat.
Final Touch 50 Cal Bullet Beer Glass
We've talked about decanter sets for whiskey, but glassware for beer can't be missing on our list too. This bullet beer glass has a double-wall construction that helps keep drinks cold and prevent condensation. The external part of the wall of the glass is temperature neutral and easy to handle.
Dad Gift Docking Station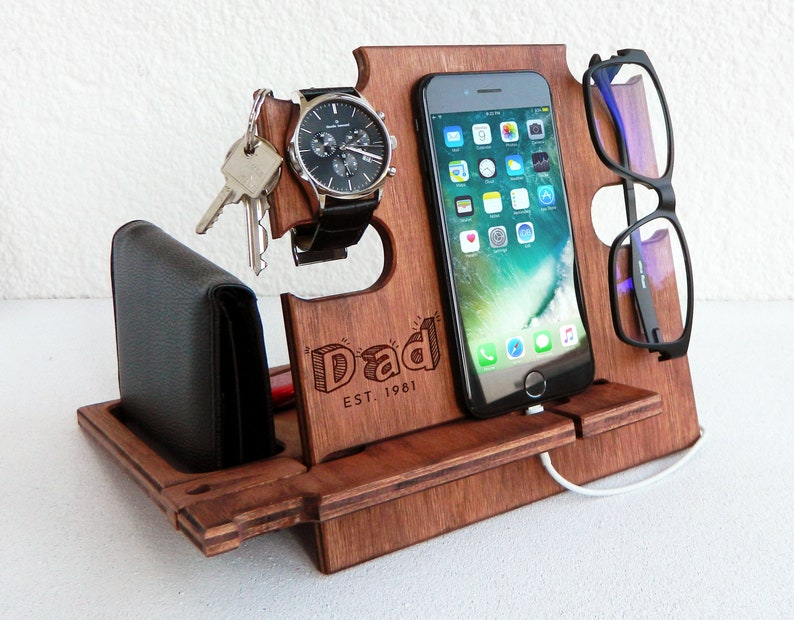 Once again, personalized gifts are well appreciated by the elderly. This docking station will help him keep his phone, key, eyeglasses, watch, and wallet in just a place. Perfect as a birthday gift, Father's Day gift, or Christmas gift, this product has an option of personalization. For example, you could inscribe the words: "Dad: Est. 1981 (birth year)" on a side of the station.
Rainbowl Toilet Bowl Night Light with Motion Sensor LED
Even if his eyesight is not yet failing him, one of the few things your elderly can appreciate is seeing light, not just at the end of a tunnel, but right through the tunnel of the toilet bowl! Powered by an 8-color rainbow LED, this toilet bowl light has a motion sensor technology that automatically turns on.
Veitorld Multiple Gift for Dads
If grandpa spent a long time of his life with crafts, handy and DIY stuff and he doesn't ever seem to have forgotten his skills, get him this multifunctional toolset. Ideal as a gift from daughter, son, to dad, this multiple set is a mini tool that features a plier, wire cutter, hammer, nail puller, and more. Oh yes, this tool also features a small knife, fish scaler, saw, and bottle opener. Wow!
Personalized Dad's Coffee Spoon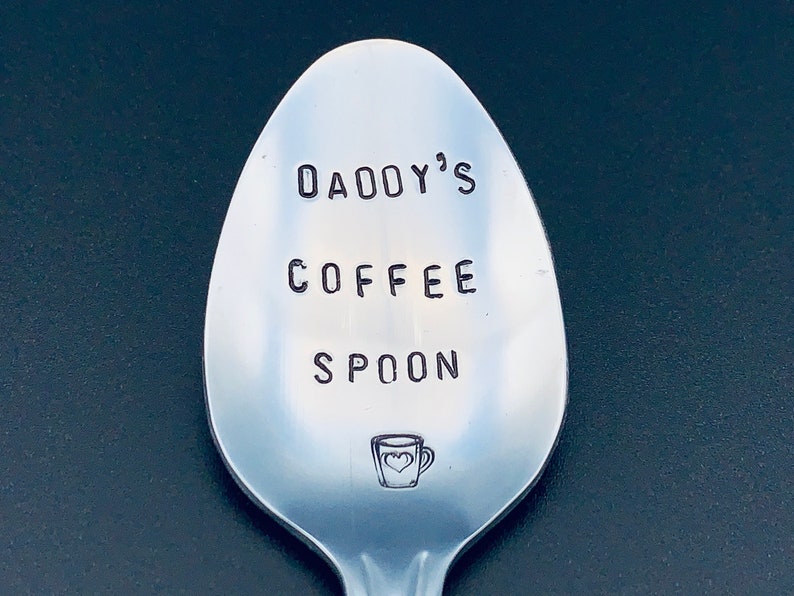 Life is a spinning cycle. We start by being childish and tend to end with that same child-like tendencies and preferences. As a kid, we always wanted our own personalized set of cutlery and grampas sometimes usually returned into this baby-like cocoon and it's beautiful to see. A special coffee spoon customized with amazing words like "Dad's Coffee Spoon" could make the coffee time special moments for him.
JC Gifts & Collectibles 1950 70th birthday mug
Indeed, 70 rocks and it takes 7 long decades to find out! You could congratulate him with a mug that tells him to rock his 70th year, every day of the year. This mug is ideal for men, women, dads on their special day. It's an 11-ounce mug that is safe for the dishwasher and microwave.
Oakmont Personalized Twist Decanter Set
Yes, another decanter set for drinks! But this one comes from a distinguished brand and in a beautiful construction. The decanter set looks gorgeous and comes with two matching glasses. You can personalize your dad, husband, or grandpa's initials and names on the sides. They are a perfect gift for anniversaries, weddings, holidays, for old men who can't separate from whiskeys.
Classic Monogram Engraved Cigar Lovers Gift Set
If grandpa has always loved cigars, he must have been taking them the old traditional way. Then why not upgrade his cigar lifestyle with this set of cigar gift set. It includes a cigar glass, ashtray, all in an engraved monogram.
Vintage 1983 Swatch Unisex Watch GB701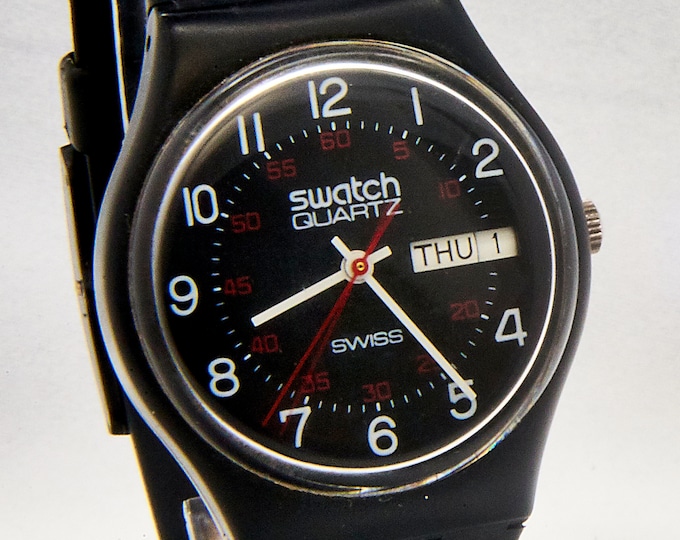 A vintage wrist watch such as this Swatch Watch could take him back to memory lanes. This old school 1983 watch has a unisex design and belongs to the retro styles of the 1980s. Rare and radical, it is a perfect gift for old men on Christmas Day, Hanukkah, or just anytime. After all, you don't have to wait for an anniversary to offer gifts.
LEGO Ideas Ship in a Bottle 92177 Expert Building Kit
Yes, some old adults love toys too. But it has to convince them to play. This shipbuilding kit can put him in the process of building a ship with an included instruction booklet. Building the captain's quarters, the mast, cannons, flags, crow's nest are some of the tasks this building kit will offer him.
God is My Guide Stand Unique Heavenly Gift of Faith Compass
If he is a Christian who holds his faith dearly, then you could offer him a guide to the heavenly journey. This Guide Compass will keep remembering him where his beloved destination would be someday. Perfect for his birthday, as a baptism gift, confirmation gift, or missionary gift. It's handcrafted and the compass is made of antique brass.
Carhartt Men's Big and Tall Rutland Thermal Sweatshirt Hoodie
A hoodie could be great for him too. Stylish and designed for cold weather, this sweatshirt hoodie could make him look young again and protected from the elements. This is thermally lined and is made of cotton and polyester fleece with an equal ratio of 50% content. The hoodie can be easily washed in the machine.
70 Things to Do When You Turn 70 – A 2nd Edition Book from Nikki Giovanni, et. al.
There are still a lot of things to do even at 70 and Nikki Giovanni, Gary Zukav, and other teams of writers have a lot to tell grandpa. The book presents opportunities for the elderly and how they can have fulfilling and meaningful lives from age 70 and even beyond. It's full of fun, intrigues, and wonderful surprises.
JustPSD Grandpa Hairstyles Portrait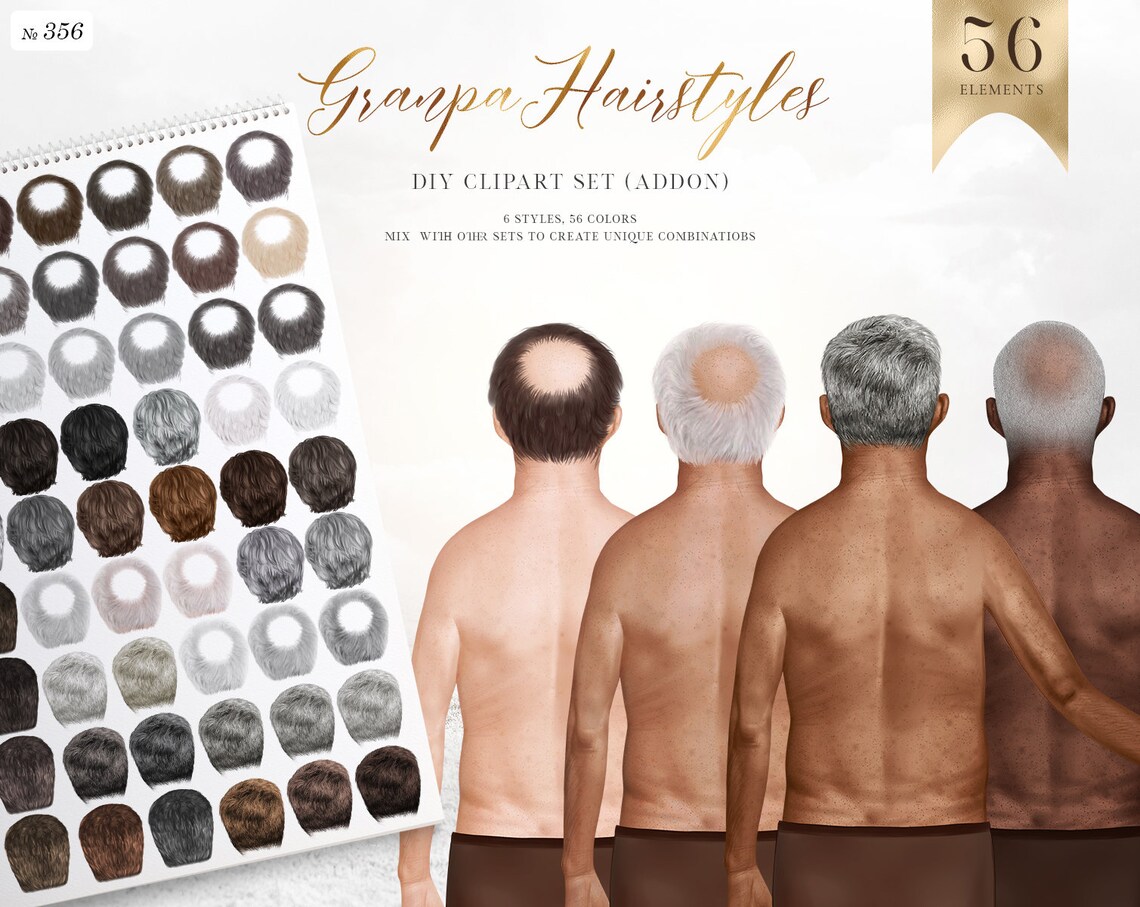 You could also try out a portrait that features illustrations of your special man. This collage maker is a DIY grandfather clipart maker that can be downloaded instantly from Etsy and printed once payment is confirmed. This is something you can do for between $5 to 7 dollars and is one of the bestsellers on the platform.
Greatest Raiders Plays Mug: Old Man Willie! (1977)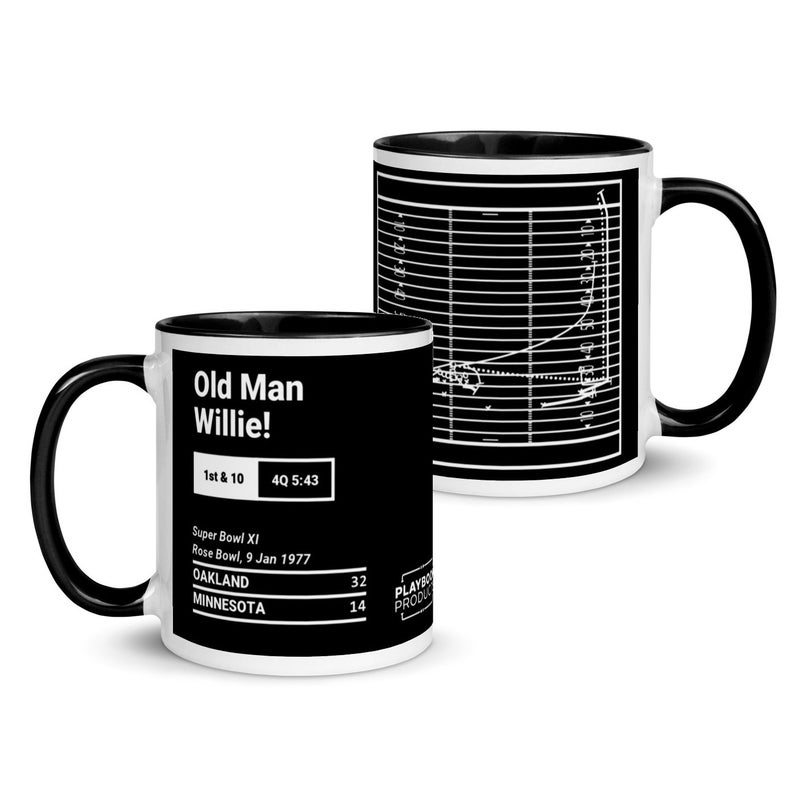 Does he love the Super Bowl and may have watched the Raiders in the 1970s? While over coffee, you can take him on a trip to the 1970s with this Old Man Willie. The mug is made of ceramic and measures 12 ounces. It tells of a great moment in the history of Raiders football, the Super Bowl XI in 1977 in California.
EclipseMugs You're The Man Dad Mug for Father's Day Gift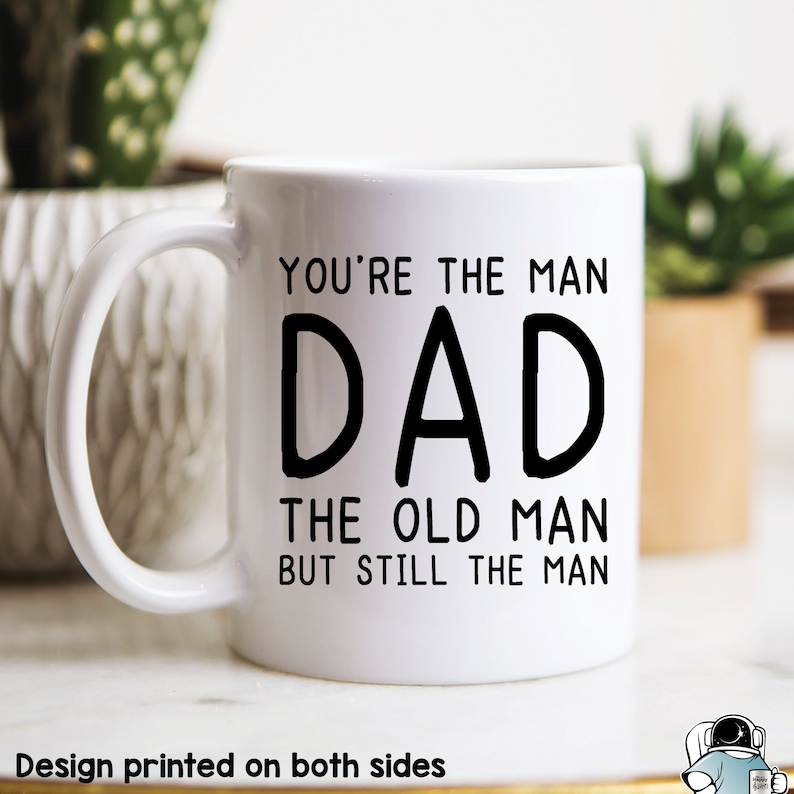 Yet another mug gift and another customizable model: this mug has the print, "You're The Man Dad" and there is an option of providing your preferred words for personalization. Available in two sizes, 11 and 15 oz, it's a great gift for Father's Day, Christmas, and birthdays. The texts are printed on two sides of the mugs which are very easy to clean.
ThxToms LED Flashlights Gloves for Handymen, Fishing, Repair
Again, here is a product for elderly handymen. This is a pair of handling gloves if he still loves to fix things around the house or still gets to go out fishing or kayaking. It serves as a third helping hand for those who work in the dark. Specially designed for situations where there is no one to hold the light, this tool has LED flashlights. It's perfect for men and women.
Bose Frames Audio Sunglasses with Open Ear Headphones
Sunglasses? Check! Music tracks in the ears? Check check!! Bluetooth connectivity? Yeah! And these are all integrated into this pair of discreet looking sunglasses. You could tell the feeling of calling the summer sun's bluff (blocking more than 99% of its invasive UVs) and chilling with a Bluetooth-powered soundtrack while on the go on an afternoon walk. Ideal for hikers, bikers, and lovers of the outdoors, this pair encourages users to see more, do more, and feel more.
Old Man Steve Smile Mug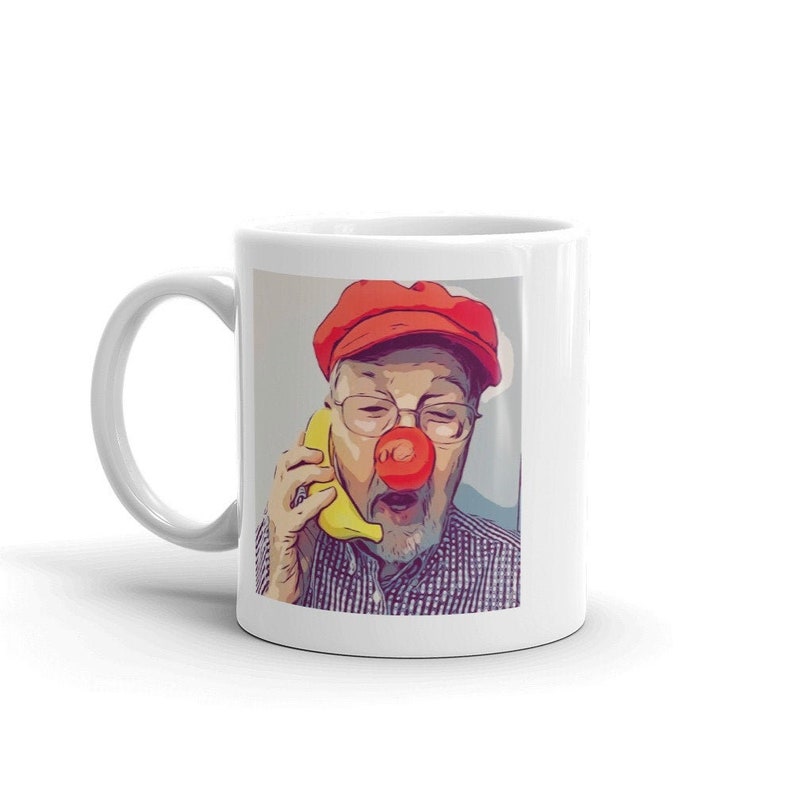 Here's another mug for your old man but this one is entirely made by hand. It features the Old Man Steve, with an inscription on the other side of the mug, encouraging the coffee drinker to put on a smile. Glossy, sturdy, dishwasher safe, and microwavable, this mug's print will not fade or peel. Made of ceramic, it can be used to serve tea in the evening, coffee in the morning, or whichever drink meets the user's taste.
Old fart socks funny gift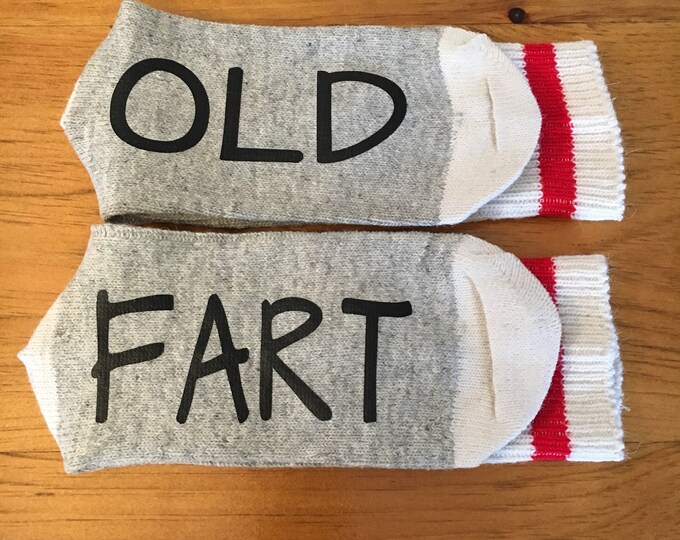 The perfect gift for grandpa or dad, this has a touch of fun, creativity, and functionality. A perfect item to add to his gift collection for Christmas or his birthday, this stocking stuffer is handmade. Each sock fits size 6 to 11 wearers and maybe 12, depending on the width of the feet.
NUIZEAL Vintage 1950 70th Birthday Tumbler for Men and Women
Designed in a rustic final finish and made of wooden material, this tumbler has imprints of everything vintage. Ideal for men and women, the 1950 70th birthday tumbler contains 20-ounce liquid and features a permanent etching that will continue to grow and not fade.
WisePrintables My Old Man song print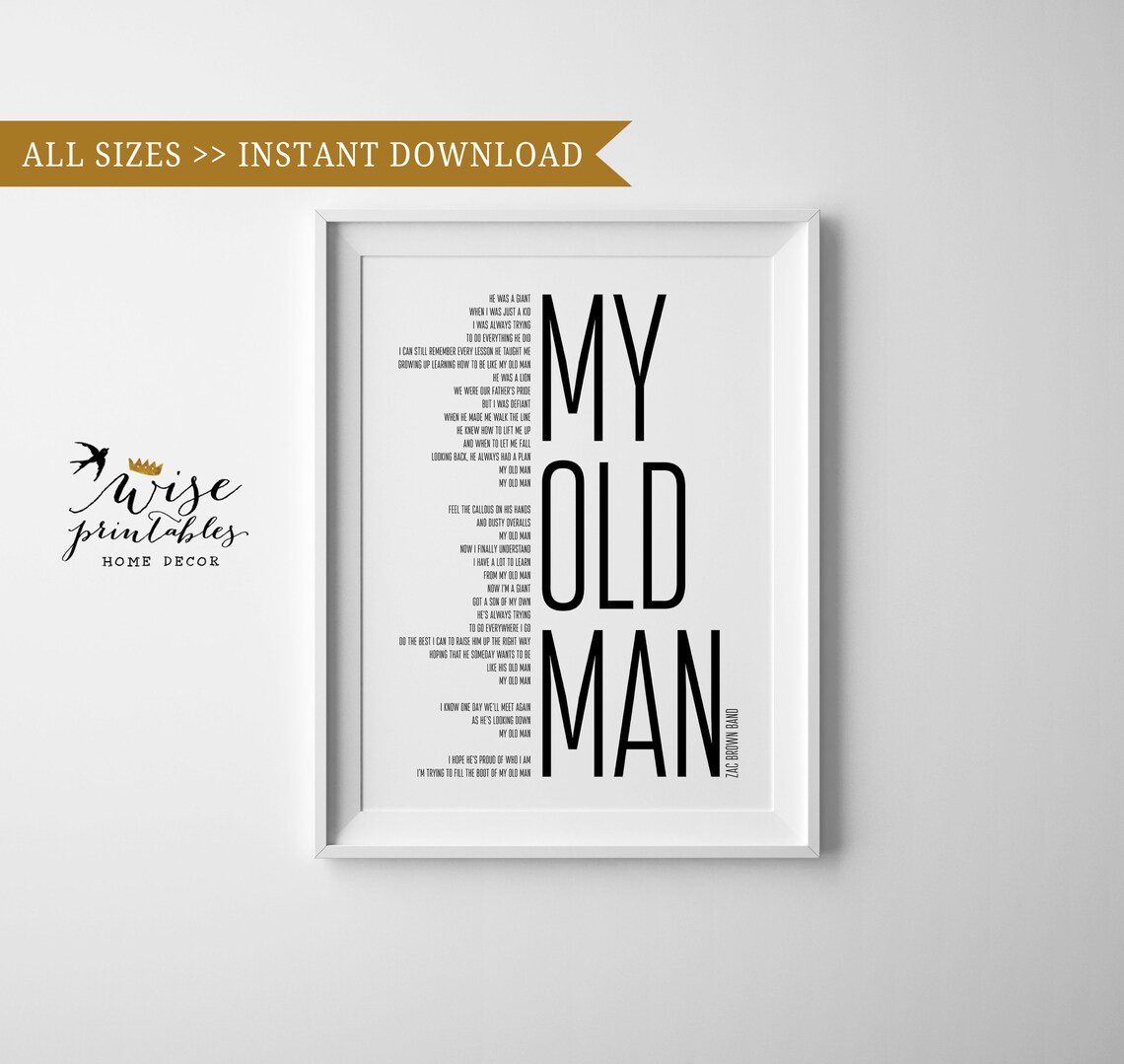 A large black and white poem portrait from popular rock band Zac Brown Band of the 2000s could be well appreciated by him too! This monochromatic wall art poster tells of the life of a dad through the pen of an appreciative child. How he stood as "a giant" and mentored him to do "everything he did."
CherryPic Junction Harley Davidson Patent Wall Mounted Bottle Opener
Harley Davidson is a motorcycle brand that has been conveying many men from the beginning of the last century and unto this. This bottle opener features a print of the brand's patent, granted back in 1928. The bottle opener which can be mounted on the wall is entirely made of solid wood.
Conclusion
Gift ideas for 70 year old man who has everything may be hard to discover but we have done half of the job for you. Our rich list of items features 34 items that grandpa will find amazing. You can make a collection of products out of this list and present them in a pack, on your special old man's day! We hope he likes them!